Over the next few years, we are going to see a rather sizable build-out of Santa Clarita, unlike anything that has been built since Valencia, back in the 1970′s. From Canyon Country in the east adding 2 substantial developments (Vista Canyon and Sand Canyon Plaza) to Saugus adding homes above the recently added Five Knolls, and the Old Town redevelopment, Santa Clarita will look quite different. Now, throw in the game changer: the 21,000 home Newhall Ranch project west of the 5/126 Hwy and Santa Clarita as we now know it, will be gone. The scope of the newest project dwarfs the others combined.:
Landmark Village is the first phase. — Landmark Village will be built on 295 acres, including 270 single family house lots, condominiums, apartments, 16 commercial lots, a park, a school, a fire station, and 119 lots for open space.
Overall, the project will consist of 5 "villages". The original developer, Newhall Land and Farming has changed hands a few times since the inception of the project. They are now a subsidiary of Five Points. From the Five Points website:
"Newhall Ranch is a master planned community that will build on the celebrated legacy of neighboring Valencia, an award-winning master-planned community created by the same local developer.

At completion, Newhall Ranch will add 60,000 permanent new jobs through the creation of 11.5 million square feet of job generating uses. Newhall Ranch will also provide 21,500 homes in a variety of prices and sizes, including 10% of homes reserved for affordable housing, and incorporate comprehensive measures to conserve water and protect open space, including 50 miles of new trails.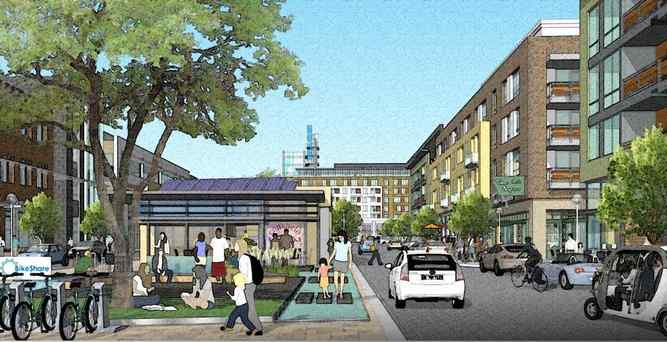 Newhall Ranch will also include a range of community resources to serve residents and businesses, including seven new public schools, four fire stations, and a variety of parks and recreation centers.

"

They tout how it will achieve net zero greenhouse emissions, and I applaud that. However," the devils in the details" and the back ends of paragraphs quietly talk about helping villages in Africa, and working on projects in California, as part of the results that will help them achieve net zero carbon emissions. Who is going to know if they make good on these promises? More importantly, why are the people of Santa Clarita on the hook (Mello Roos assessments quite likely) for projects that claim results outside of our COUNTY?

We are the ones who will deal with water and traffic issues, not the people of the Serengeti. Everyone agrees: we need housing. I just want everyone to go into this with their eyes wide open. We must trust, but VERIFY that Five Points is truly creating the nation's first carbon neutral community WITHOUT having to use CARBON OFFSETS to make their math work. They will absolutely be changing the face of Santa Clarita, and we need to make sure this face lift looks good for the ages.