That real estate whirlwind that tore through Southern California in the last 5 years probably left many a renter wondering if they'd ever have a chance to get in on the action. Now, with prices at their zenith, some are left with 2 choices: continue renting and wait, or look into a manufactured home.
Slowly, the manufactured home is gaining respect. Most people think manufactured homes are mobile homes with a different name — sort of like the "lipstick on a pig" joke. Yet, there are huge differences. First, mobile homes refer to homes built before 1976 when the government didn't have any building regulations for trailers. Since that date, factories have built homes to a higher standard [source: Manufactured Homes Source]. Second, some of today's manufactured homes look just like brand new site-built dwellings. The homes blend in well with the neighborhood, complete with white picket fences and garages. Some models are two stories high, and many have state-of-the art heating and cooling systems and ENERGY STAR appliances.
Moreover, manufactured housing is a good option for Americans to afford their own homes. Manufactured homes cost an average of $62,600 nationwide. In SoCal however, you're more likely to find them in the mid $100,000's.
The Elephant in the Room? You don't own the land these sit on, 99% of the time.
These wonderfully low home prices are less attractive when you factor in the land leases that come with them. They range from $600 to $2200 per MONTH, depending on a range of factors, such as amenities, age of the park, and location.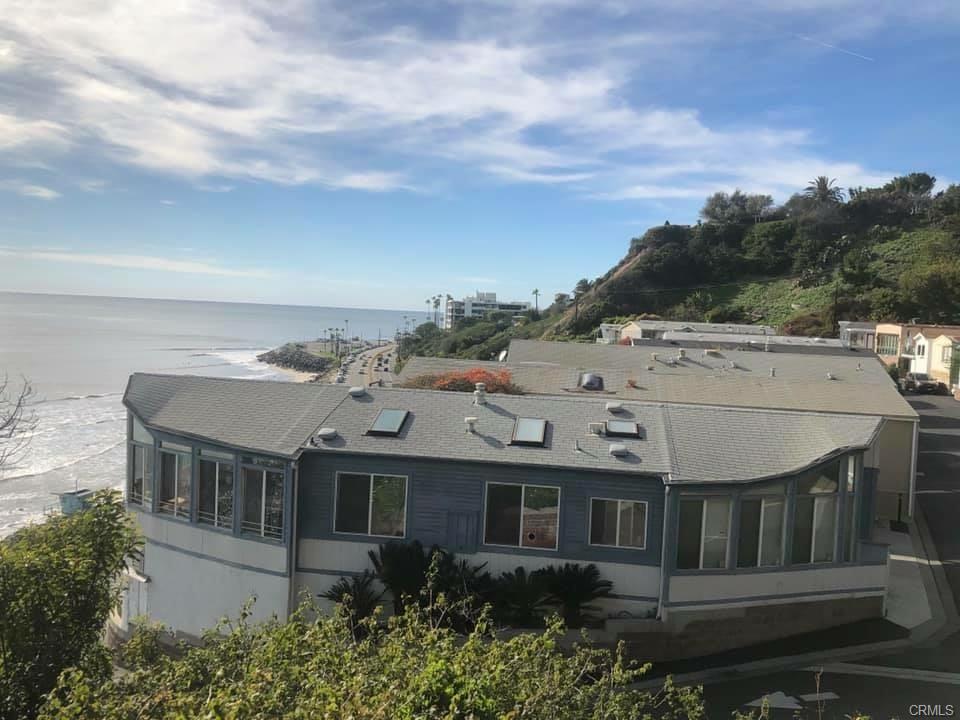 This home overlooks the PCH in Malibu. It is a 4br 2,000 sq. foot home with quite the view. Price: $1.1 Million, with a $465/month land lease. That lease is surprisingly low for the area. In Canyon Country, for some reason the land leases are easily $1,000 per month higher than that.
A majority of these homes are out in Palm Springs and the Inland Empire, but among the 1700 manufactured homes currently active on the MLS, about 52% have leases below $900. Here's the distribution of land lease prices: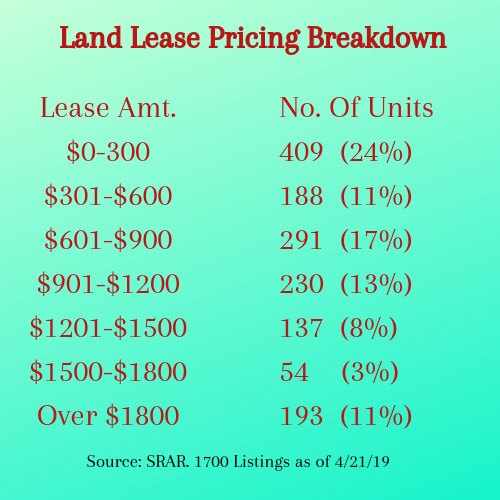 The "other elephant?" Financing.
Many lenders only offer mortgages to people buying real property, which the law generally defines as land and anything permanently attached to it. Stick-built homes meet this qualification, but mobile homes and manufactured homes typically do not. If you want lenders to view a manufactured home as a permanent structure, you must permanently attach it to a basement or concrete foundation underneath it and remove the axles. Both choices create more costs but can open up financing choices.
If you instead opt to place the home on a concrete slab or strategically placed concrete strips, the law will define the house as personal property rather than real property. Large personal property purchases often require personal loans, which some borrowers find more challenging to obtain than a mortgage. Personal property loans have less attractive interest rates than mortgages and shorter loan terms, as well. This can make buying a manufactured home more challenging for buyers with low credit scores or small down payments. In November of 2018, the average interest rate on a mortgage was around 4.2%. Personal loan rates were anywhere from 3.99% up to a dismaying 36 percent. You can take up to 30 years to pay the mortgage, but most lenders will give you only 7 years to repay a personal loan.
Although renting a place to live works well for some people, many view it as throwing money into a hole.
Paying your rent month after month keeps a roof over your head, but it never provides any equity or ownership. Buying a home, on the other hand, provides you with a tangible asset you can sell or borrow against. This doesn't always hold true for manufactured housing.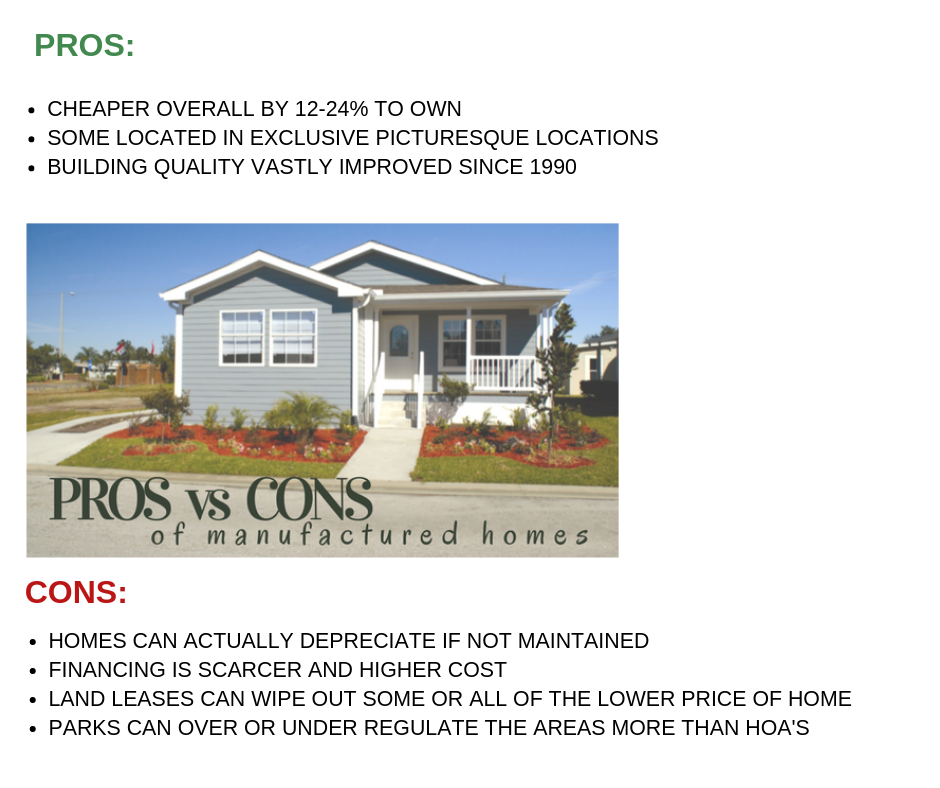 While stick homes and other parcels of real estate often appreciate, manufactured homes typically depreciate much like a car. This means that in the end, you'll own your home, but it may not have much value. Some buyers combat this by buying the land their home sits on, hoping the property will appreciate even if the manufactured home does not. You can also try to stave off a manufactured home's depreciation by upgrading interior finishes, building on additions and anchoring it to the land with a permanent foundation.
Many manufactured home buyers, however, opt to place their home in a mobile home park. In that case, you still rent the land on which it sits. At the end of your time in the home, you won't own the property and your house itself may not have much value. You should be able to sell it, but you may have to pay someone to haul it away if you can't find a buyer. A manufactured home may ultimately leave you feeling as if you still threw money into a hole as well.
So what are the Pros then?
For one, the building materials used in a manufactured home come from an an environmentally controlled factory. The materials will be cleaner, straighter and dryer. Its been an uphill battle defending Manufactured Homes.

My only advice is that you get an experienced manufactured home inspector to carefully inspect the understructure (crawl space) under the home to make sure that the piers, pads, foundation components and vapor barrier (holds in the insulation) are intact. Most home inspectors don't understand what they are even looking at in this area so you really need to pick an experienced Manufactured Home inspector.