Let's take a look at the most recent SOLD statistics for the entire Los Angeles basin, with comparisons to the San Fernando Valley and Santa Clarita Valley as well.
The SCV and SFV are still seeing growth in home prices, but also in supply of homes. Buyers have more homes to choose from, and interest rates continue to dip as economic conditions get a tad cloudier.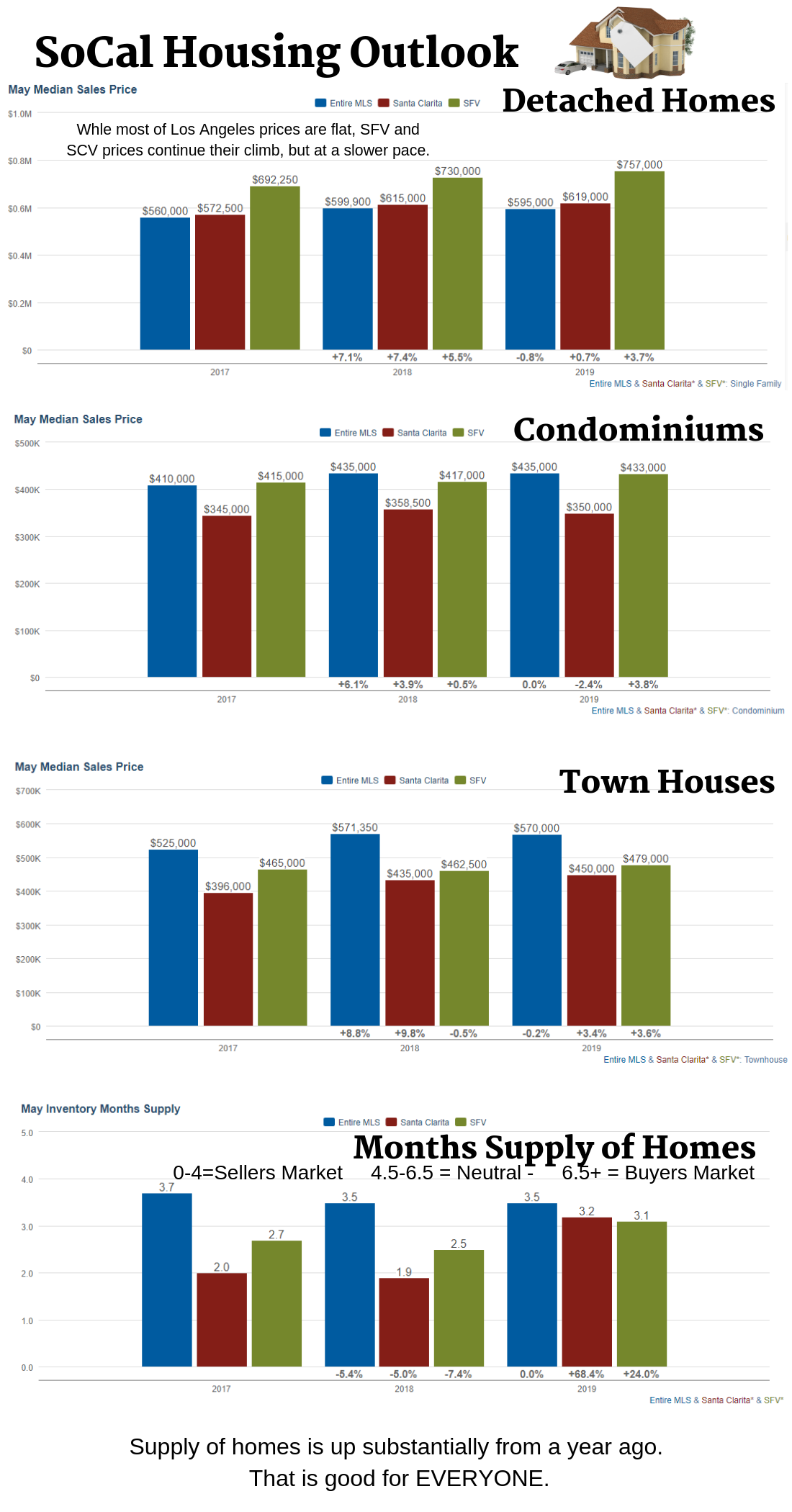 For the 3 charts below, prices reflect SINGLE FAMILY DETACHED HOMES Median Sold Price.