Everyone knows the Santa Clarita Valley has been growing in all directions, and with each announcement of a new subdivision or neighborhood, the casual observer might begin to wonder: are there any real big differences and changes to the housing market on one side of the valley vs. the other? Does Fair Oaks Ranch fundamentally change the "financial look" of Canyon Country more than Tesoro Del Valle changed the look of Valencia?
I took a deep dive into the stats and rounded up all homes currently on the market, in escrow or sold in the last 15 days. I wanted to know the status of the CURRENT market. I divided the SCV in half, with a dividing line in the north at Seco Canyon, down to Bouquet Canyon and then Railroad Ave. in the South.
A few differences quickly emerged, as shown in the infographic shown below. homes in Valencia, Castaic Newhall and Stevenson Ranch are on average, newer, bigger, pricier & selling faster than homes in Canyon Country and Saugus.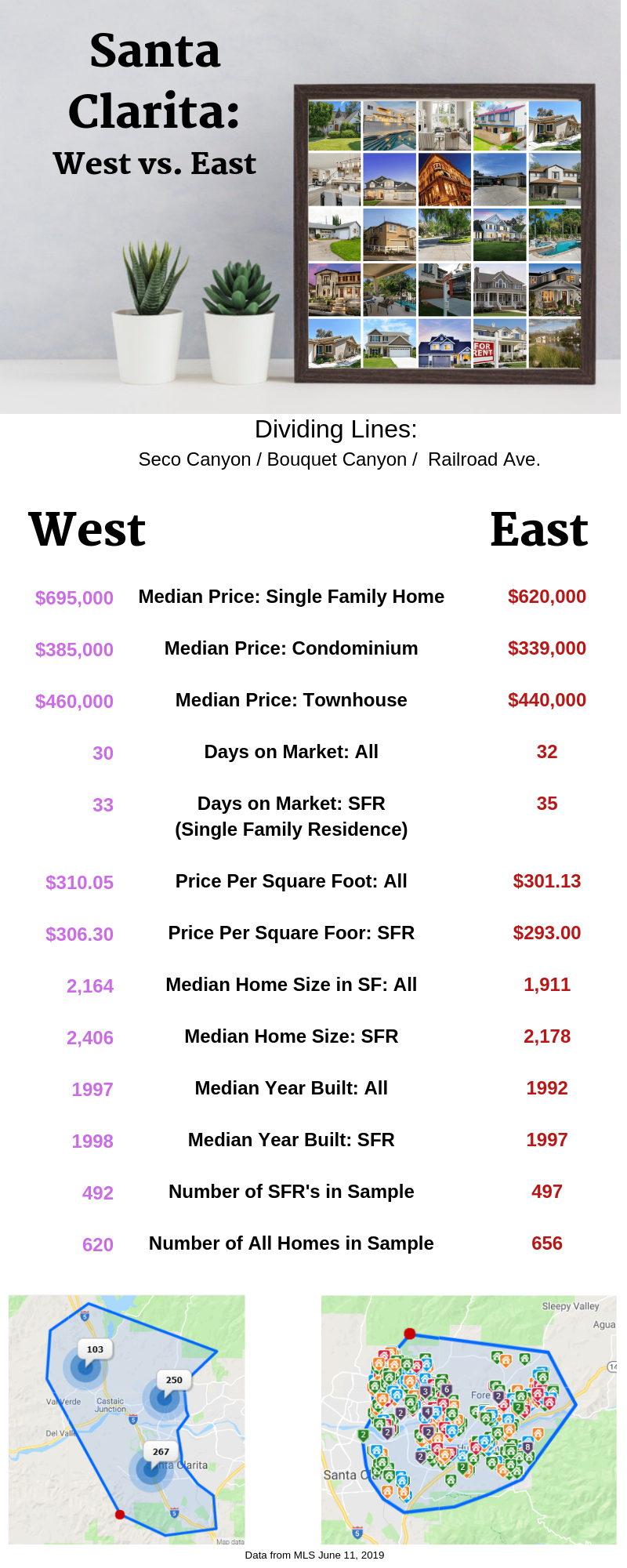 This survey relies on data from that drawn above.
Curious about how your home compares to these numbers? Put your address in the form on this page and I can send you a detailed neighborhood analysis with no strings attached.