I love to travel and vacation,
but I always come back to that one place I call home:
The Santa Clarita Valley.

I enjoy the great pleasure of living in one of the most diverse places in the world: Southern California. Where else can you find snow skiing, surfing, fabulous weather, amazing restaurants, great entertainment, warm and friendly people, top quality schools, beautiful parks, mountains to hike, sandy beaches to explore all within an hour drive? I know……you might be thinking of several exciting world cities but I truly love this one and I'm proud to work daily for my clients, helping them buy and sell Santa Clarita Valley Real Estate.

I was born in Pasadena California and raised from two years old in Montreal, Quebec. and then moved to Toronto Canada. By the time I started University in Utah and then Santa Barbara, I can truthfully say, so far, I have moved 22 times in my life! I feel that I have earned the right to be called a "moving expert".
My very inquisitive nature has been good to me. I love meeting new people and learning about them. I am interested in all walks of culture and religion. I enjoy helping out in my children's school's, sports, and clubs. I play Bunco every month with a super fun group. I Master Mind every week with a truly amazing group of women. I believe very strongly in helping out in my community with charitable events. I love to be inspired and set personal goals and achieve them.

Most of my days are spent working with delightful clients, staging homes, chatting with realtor's, reading over home inspection reports, viewing homes, negotiating contracts, putting a SOLD sign on a lawn or passing keys over to ecstatic new home owners. I finish my day by coming home to a super supportive husband and to my 3 barrels of sunshine, my kids, Alyssa, Max & Cooper.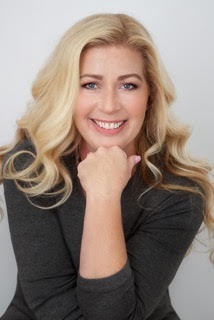 My Experience
I have been in the real estate industry for 22 years initially with a mortgage company, moving through the intake of loan paperwork, to underwriting, loan document preparation, loan funding and mortgage loan co-ordinator. I moved into the sales department selling loan products to mortgage brokers. Eventually I worked directly with the public as a loan officer, at that time I procured my real estate license, I have been licensed for fourteen years. In 2008, I decided to switch paths and sell homes rather than loans. It was the best career decision of my life! I love to develop relationships with people and learn about their real estate goals. It is extremely rewarding to help fulfill my clients real estate goals and dreams.

My Pledge To You
Whether you are buying or selling I understand the process can often be challenging or complicated. I focus on taking the pressure off you, so you can make a clear and conscious decision throughout the process. Ultimately a "successful sale" is my main goal and I will utilize all of my expertise to make that happen for you. My clients receive the utmost care and accurate knowledge that is above and beyond my competitor's, only the best real estate minds can deliver this consistently.